This was fun to make for the first time and it turned out great. The fresh ingredients created such a vibrant smell. Simply wonderful.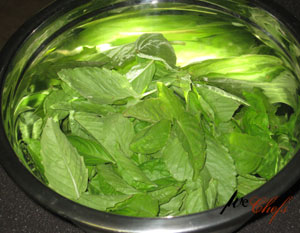 2 cups fresh basil leaves
1/4 c flax seed
4-5 garlic cloves
1 small hot pepper diced
1/2 c virgin olive oil
1/2 c. Parmesan cheese
Salt & Pepper
Put in blender or food processor and blend until its mixed together well.