This has turned non-BBQ sauce eaters into BBQ sauce eaters.
Most of this is done to taste, I like things spicy, like spicy, spicy. So the ingredients that have measurements next to it, use that. For ones that don't, those are ingredients for you to play with.
1 c. ketchup
1 tbsp. molasses
1 tbsp. grated onion
1 tbsp. steak sauce (not a deal breaker if you don't have any)
1 tsp. worcestershire sauce
1 tsp. vinegar
2-3 garlic cloves, minced
Spoonful of Spicy OR Honey Mustard (I started out using honey mustard but after I realize its cost in comparison I switched to spicy, equally as good.)
Tobasco sauce
Spoonful of honey
Salt & Pepper
Fresh peppers, diced – I use a mixture of habenaro, jalenpeno and whatever else I can find that's hot!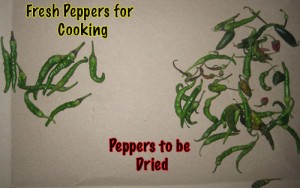 Mix all ingredients and simmer on low. Stir occasionally.