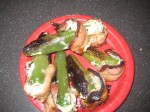 1 package cream cheese, softened
1 1/2 tbsp. dry bbq rub
3 garlic cloves, minced
Mix cream cheese and spices well until cheese is smooth.
Cut jalapeno tops off and gut out middles. Rinse any extra seeds out.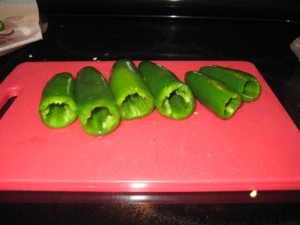 Fill jalapeno with cream cheese mixture.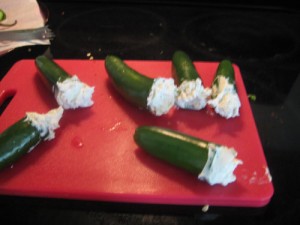 Fold a half piece of bacon over the top and put a toothpick through it to hold in place.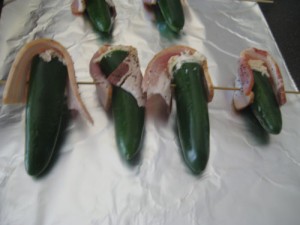 Put on tinfoil and let grill 10 minutes on each side or until bacon is done.