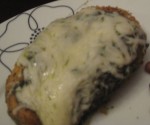 2-4 chicken breasts
Pesto Sauce
Mozzarella Cheese
Bread Crumbs
Butter
Salt & Pepper
Preheat oven to 375 degrees.
Melt butter, take chicken breasts roll in butter, then bread crumbs and place in greased baking pan. Once chicken is done, make a slice down the middle but not all the way through on any sides. Spoon in pesto sauce then top with mozzarella cheese and put back in oven for five minutes or until cheese is melted.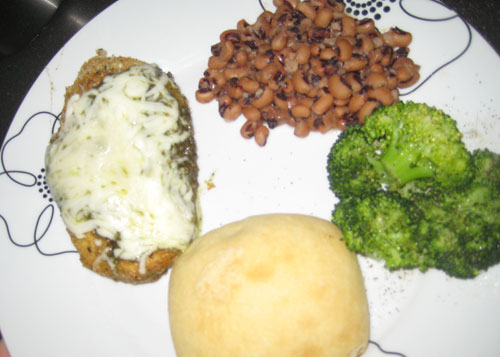 In picture, chicken served with black eyed peas, fresh steamed broccoli, and ciabatta roll.